Your exclusive NAHT offer
✔ Doodle's interactive exercises keep pupils engaged over the holidays
✔ It automatically fills learning gaps and consolidates knowledge
✔ Book a consultation by October 20th and receive your £25 Amazon voucher upon attending
Your exclusive NAHT offer
✔ Doodle's interactive exercises keep pupils engaged over the holidays
✔ It automatically fills learning gaps and consolidates knowledge
✔ Book a consultation by October 20th and receive your £25 Amazon voucher upon attending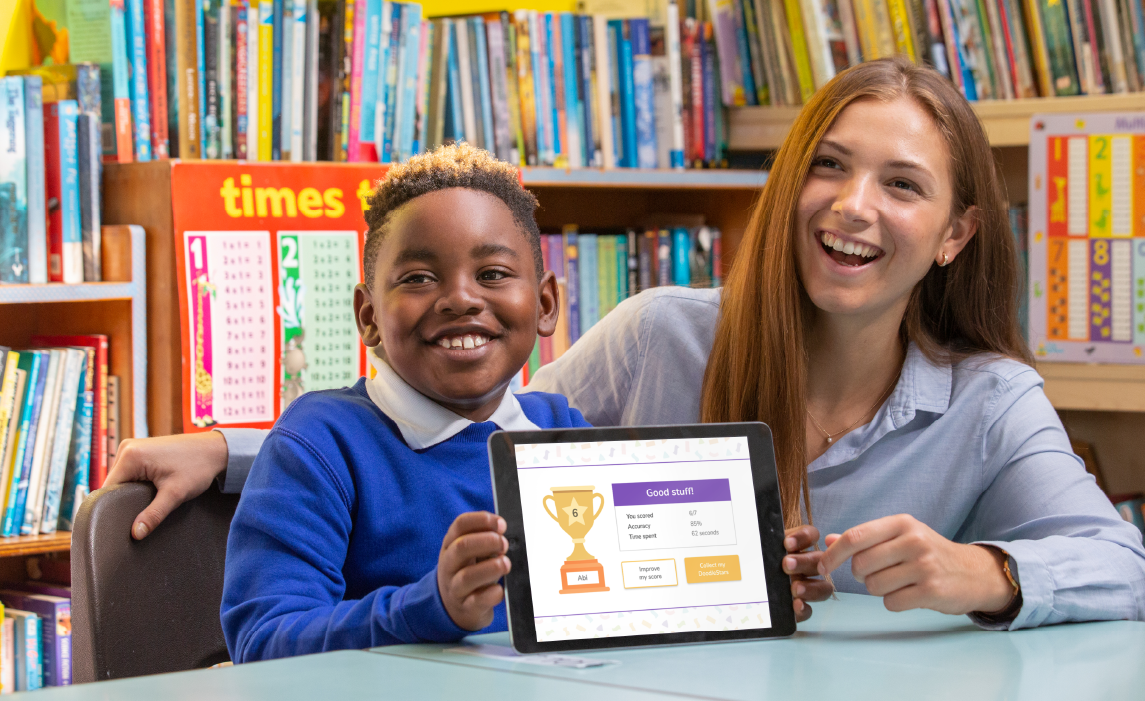 It's free and easy to join — we give schools everything they need to take part, including promotional materials and rewards.
 Doodle sets work based on each child's unique ability and marks it for you too! We're helping reduce your workload, so you can enjoy your summer holidays
Doodle tracks progress, identifies learning gaps and lets teachers easily export data, supporting teacher handovers, Pupil Progress Meetings and informing lesson planning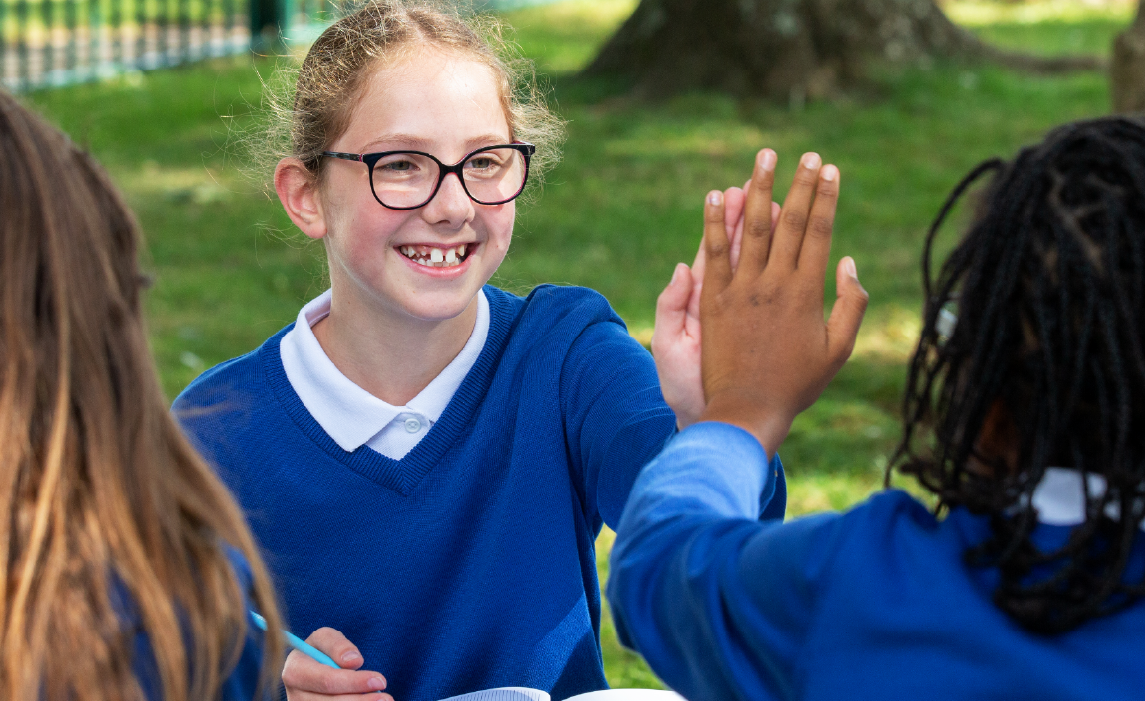 The Challenge encourages pupils to use Doodle for 10 minutes a day, preventing learning loss and promoting healthy study habits 
Every child is unique, and their learning programme should be too. Doodle sets children work at their own level, encouraging independence and topping up their knowledge 
Pupils are rewarded for their hard work, promoting a love of learning and creating confidence and excitement around maths and English
How can Doodle help your school?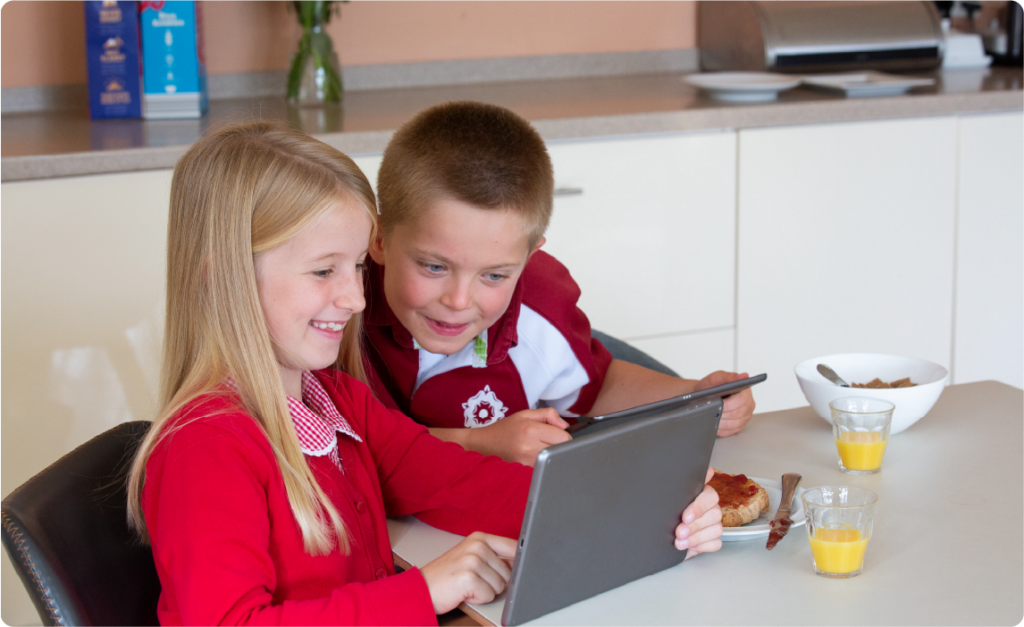 Plugging learning gaps and consolidating knowledge, Doodle supports pupils who'll struggle to maintain their learning over the holidays. Using Doodle for just 10 minutes a day is proven to prevent learning loss – it's the ideal summer learning tool! 
Doodle keeps children focused, gives routine and consistency, and can be used anytime, anywhere. Plus, Doodle tracks each child's progress, transforming it into instantly exportable data to inform lesson planning for September.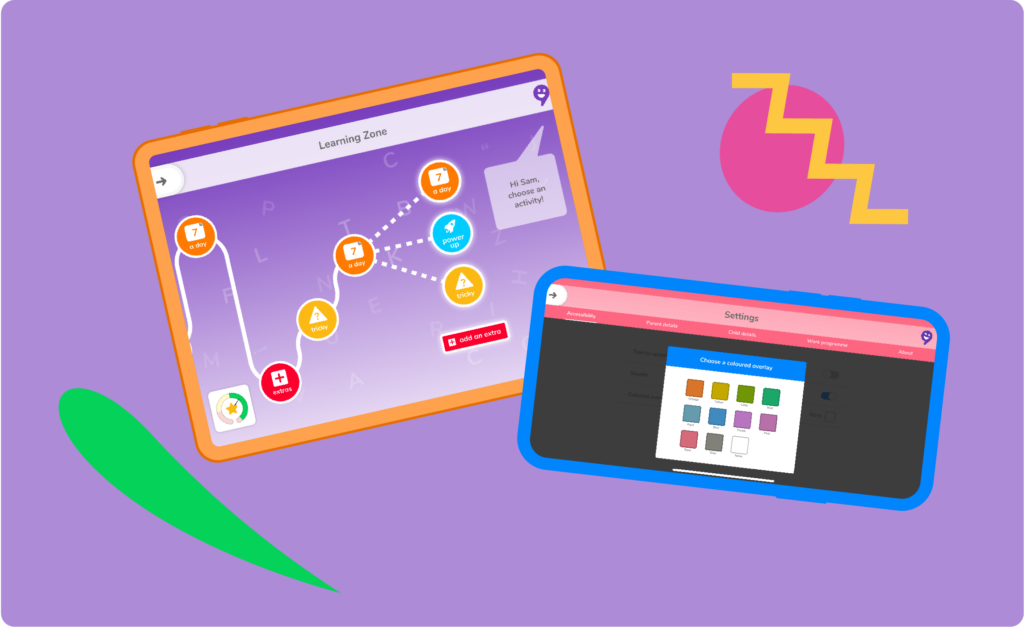 Doodle creates a unique work programme tailored to each child's needs. It automatically fills learning gaps and tops up knowledge. 
Doodle highlights where each child's gaps are via the online Teacher Hub. Staff can set extra work in just a few clicks, making it easy to plug specific gaps and offer additional support where needed. 
Accessibility options, including hints, audio dictation and coloured overlays, are also on hand to support pupils, raising confidence and independence.
Every question and topic explanation has been carefully crafted to suit all types of learner, ensuring that Doodle is accessible to all.  
By setting work at just the right level, Doodle lets all children work without supervision, helping to boost their confidence and resilience. And, with thousands of fun and interactive games, learning doesn't feel like learning! 
Plus, by rewarding effort over ability, even the least confident pupils work alongside each other and experience ongoing success.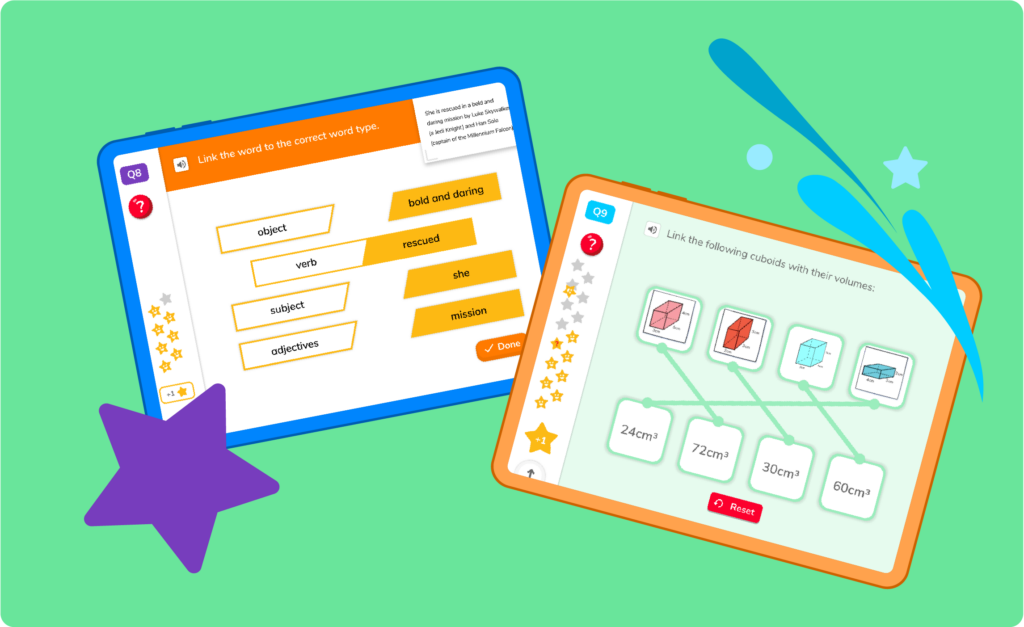 Doodle can be used offline and on tablets, phones, laptops and desktops, letting children learn anytime, anywhere! 
And, because Doodle is tailored to each child's needs, they're able to complete work independently, making it an ideal homework tool. 
Plus, say goodbye to printing hundreds of homework sheets! Staff can also create custom questions and upload their own content, such as spelling lists, into fun sets of exercises!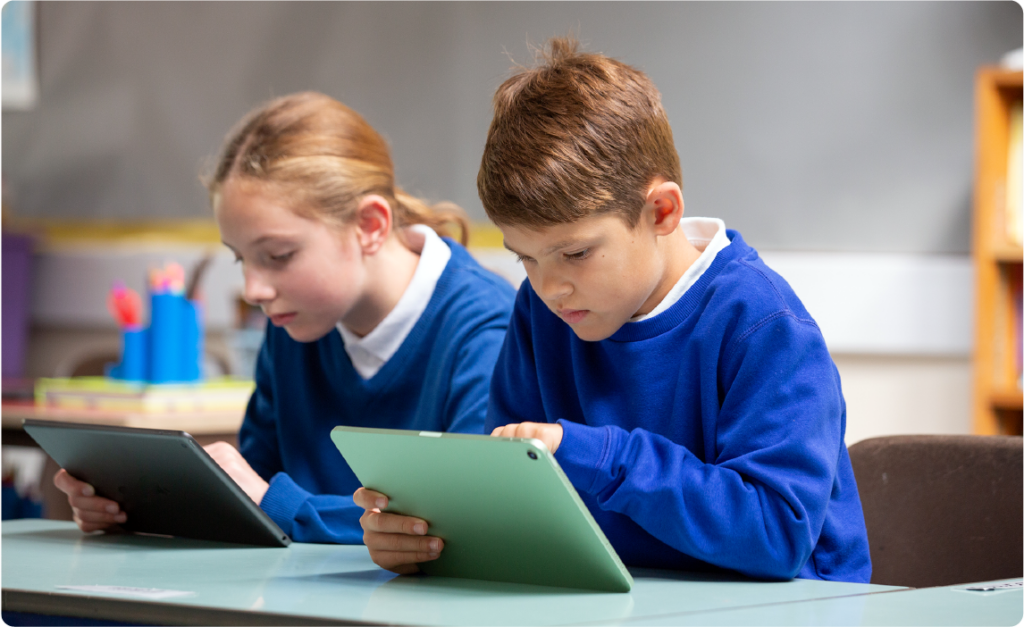 Doodle's baseline assessment automatically fills each child's learning gaps, removing the need for setting differentiated work. 
Doodle analyses each child's baseline for you, saving invaluable time. Data can be instantly exported, supporting intervention planning and setting targets. 
Doodle builds core skills and independent learning techniques, making it the perfect study companion for GPS tests, Year 4 MTC and Year 6 SATs.
How can Doodle help your school?
Using Doodle for 10 minutes a day is proven to double a child's rate of progression
*Based on answering 18 questions a day. Data from baseline assessment results of 60,282 children between Feb 2021-Feb 2022.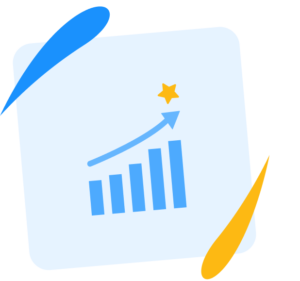 See why schools worldwide choose Doodle
"We're seeing that impact in their outcomes at the end of the year"

Charlotte Vaughan
Yr 2 Teacher
"The use of mathematical language on Doodle continually challenges pupils – they gradually become more confident and accurate at recognising and understanding subject specific vocab."

Pennyhill Primary
@PennyhillSchool
We have 2 Children who have achieved their DoodleMaths 30-day streak – the first 2 int the entire school! – They are Lily and Georgia in 6A: both are now on 33 days. Superb commitment and effort since we implemented the programme!

#DoodleLearning

"It tailors to the children really well and recaps lots of different topics that keeps their learning fresh and stops anything from slipping."

"Homework is set online, can be scheduled in advance and is self-marked. It has had a significant impact on workload and lost time in the curriculum"