Spring is a season that signals new beginnings, fresh starts and growth. As the weather warms up, the world around us comes to life with the sound of singing birds, the smell of blooming flowers and the sight of lush greenery. For children, it's a truly magical time of year!
One of the best ways to introduce children to the wonders of spring is through reading. And luckily, there are countless children's books celebrating the season. The following books about spring are sure to capture every child's imagination and inspire a love of nature and the changing seasons.
---
Children's books about spring for ages 2-8
1. 'And Then It's Spring' by Julie Fogliano
This beautifully illustrated picture book follows a young boy and his dog as they patiently wait for spring to arrive. The poetic language and charming illustrations make it a must-read for children of all ages.
2. 'Spring Is Here' by Taro Gomi
This delightful book takes readers on a journey through the changing seasons as they watch a tree come to life with the arrival of spring. The bold, bright illustrations are sure to captivate young children.
3. 'When Spring Comes' by Kevin Henkes
This is another fantastic book that explores the joys of spring. It takes readers on a journey through the season, from the return of birds and butterflies to the appearance of blooming flowers. Henkes' simple but poetic text is complemented by Laura Dronzek's vivid illustrations.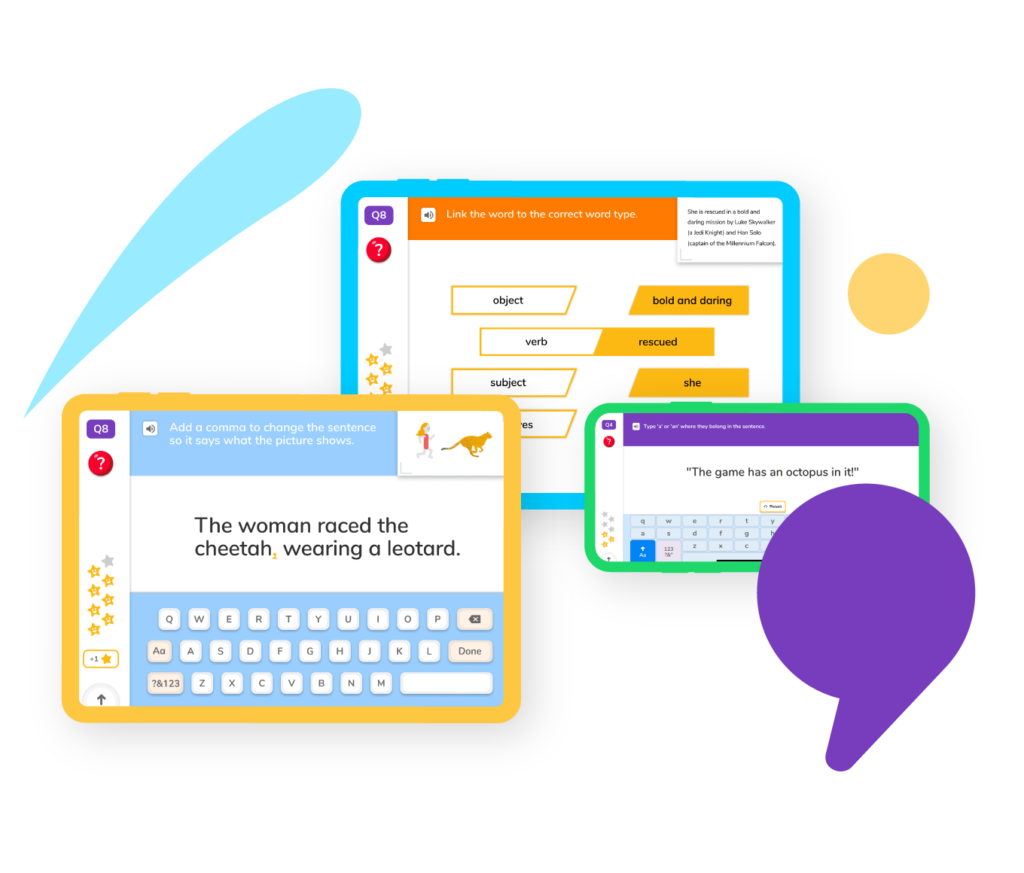 Explore language with DoodleEnglish
If you're looking for more ways to bring your child's reading to life, why not give DoodleEnglish a try?
Filled with thousands of fun exercises covering comprehension, spelling, grammar and punctuation, it explores language in a fun, approachable way, helping your child to develop key literacy skills while gaining a genuine love of learning.
And best of all, you can try it for absolutely free!
Or discover Doodle for schools
4. 'Fletcher and the Springtime Blossoms' by Julia Rawlinson
In this story, Fletcher the fox wakes up to find that the world around him has changed with the arrival of spring. The delicate illustrations perfectly capture the beauty of the season.
5. 'The Tiny Seed' by Eric Carle
This classic book follows the journey of a tiny seed as it travels through the changing seasons and eventually grows into a beautiful flower. Carle's signature collage illustrations are sure to delight young readers.
6. 'Springtime Baby' by Elise Broach
'Springtime Baby' is a sweet book that's perfect for young readers. It features adorable illustrations of baby animals and uses simple text to celebrate the arrival of spring.
7. 'The Very Hungry Caterpillar' by Eric Carle
This classic tale celebrates the transformation and growth that occurs during the spring season. The colourful illustrations and simple text make it a classic for young children.
8. 'The Secret Garden' by Frances Hodgson Burnett
Finally, this beloved classic is set in springtime. The story follows a young girl as she discovers a hidden garden that she vows to bring back to life. The lush descriptions of the garden are sure to inspire a love of nature in young readers.
---
In conclusion, these nine fantastic children's books about spring are sure to capture the imagination of young readers. Whether you read them with your child or they explore them on their own, they're the perfect way to welcome spring into your home and share the joys of the season!
Finally, don't forget to download the free DoodleEnglish app. Created by our team of teachers, it's a great way to boost your child's love of language and boost their independent reading skills – and you can try it for free!
Or discover Doodle for schools
More children's books about the seasons: