Following the overhaul of KS2 2 SATs in 2016, it can be a little bit tricky to understand how the scaled scores children receive in the tests are related to the end of Year 6 expectations.
---
How does scaled scoring work?
The number of marks children receive in each assessment is compared against all other children taking the paper that year. This creates a scaled score that schools and the government use to understand how the pupils in each school are getting on.
This means the total number of marks a pupil gets in a test (their 'raw' score) is converted into a scaled score, to ensure accurate comparisons of pupil performance can be made over time and across schools.
The scaled score is important as it reflects the difficulty of the test each year. If a paper is particularly challenging, the standardised score will take account of this.
The papers included are different for pupils in Year 2 and pupils in Year 6. Results from the Year 6 SATs are shared with parents and the government once the papers have been marked in July.
---
What is the national expectation?
The test results determine whether pupils have met national expectation in Maths, Reading and GPS (Grammar, Punctuation and Spelling).
Children earn a scaled score from 80-120 in each assessment. This represents where they are working in relation to the national curriculum expectations.
A scaled score between 80 and 100 means that a child is working towards the national expectation.
A scaled score of 100 means that a child has met the national expectation.
A scaled score of 110 or above is classed as working at a higher standard.
It's important to note that children will receive a separate score for each topic. They may meet the national expectation in some subjects and not in others.
---
What do the results of scaled scoring mean? 
By meeting the national expectation, children are in the best possible position to meet the expectations when they move up to secondary school.
If children do not meet the national expectation, this will be highlighted to secondary schools so they can help and support children to ensure they are keeping up with content in lessons. They may also offer further support depending on their student support services.
Teachers will have an in-depth plan to prepare their classes for the assessments in May and will keep you up to date with your child's progress. If you any questions or concerns, your teacher will be able to discuss what you can do at home to support your child and answer any queries you have.
Looking for a complete overview of KS1 and KS2 SATs and everything that's involved? Take a look at our ultimate SATs guide!
---
Get ready for SATs with Doodle!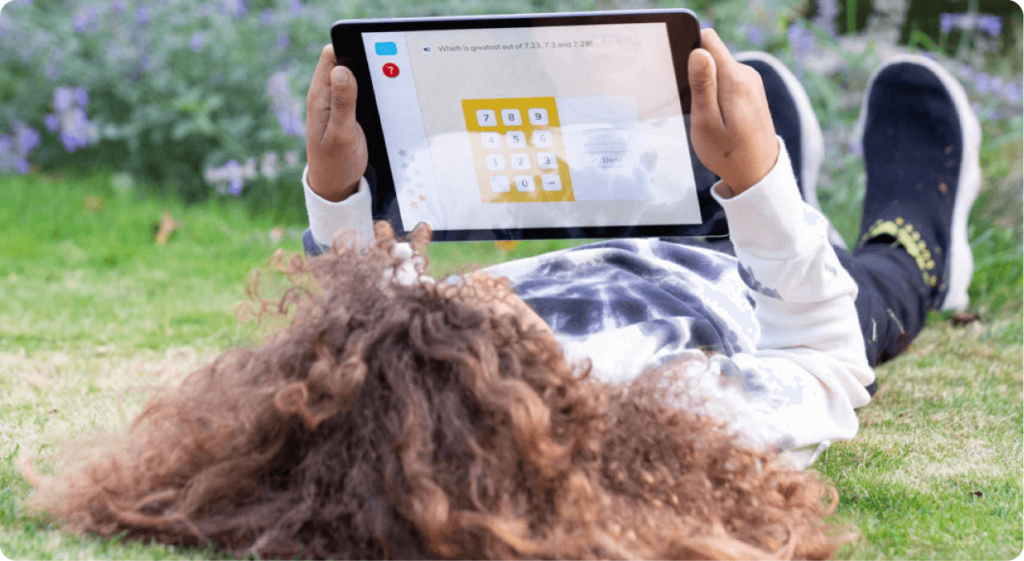 Do you shudder when hearing the word 'SATs'? You're not alone! But luckily, our award-winning learning apps are here to help.
Created by our team of teachers, they automatically target the topics a child is finding challenging and top up their knowledge, placing them in great stead for the exams. They even reward children for their effort rather than their ability, breaking down any anxieties they may have about exams.
Best of all, they're proven to boost confidence and ability in maths, ensuring your child or pupils will ace their SATs exams – and you can try them for absolutely free!
---
More blogs about SATs