We're excited to announce the return of the Winter Calendar in DoodleMaths and DoodleEnglish, a seasonal challenge where children can earn virtual rewards by Doodling daily!
Designed to encourage a few minutes of daily Doodling, joining the fun is a great way to keep your child or pupils motivated and engaged over the holidays. Most excitingly, learners can earn exclusive virtual badges by opening all of the doors on one or both calendars!
How does it work?
The Winter Calendar can be found as a colourful icon on the My Robot page of DoodleMaths and the My Travels page of DoodleEnglish.
Between the 1st of December and the 24th of December, children can unlock the doors on one or both calendars by completing at least one exercise a day and collecting their stars.
What rewards can be unlocked?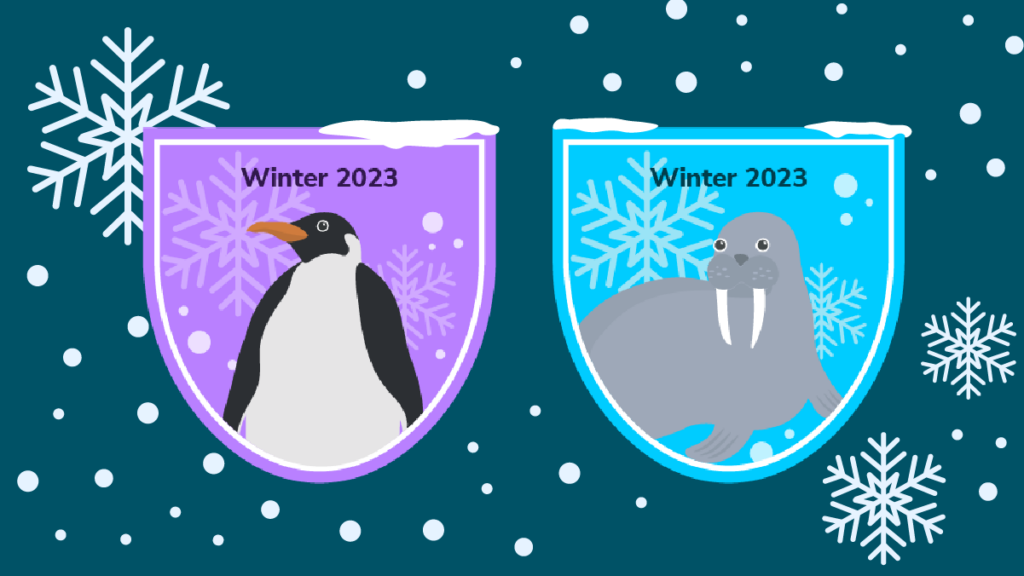 Unlocking the doors will reward learners with seasonal accessories and exclusive songs for their jukebox.
In addition, those who open all of the doors on one or both calendars will receive an extra special surprise to celebrate their hard work — a virtual Winter Calendar badge!
Children can earn a walrus badge in DoodleMaths and a penguin badge in DoodleEnglish: completing both calendars will automatically unlock both badges.
These badges can be viewed at any time by visiting the Learning Zone, selecting the arrow icon and pressing on Badges.
How do I get started?
All Doodlers can join the fun. Simply log in to DoodleMaths or DoodleEnglish on the 1st of December and complete an exercise to get started.
Don't worry if your child misses a day on their calendar: they can use their stars to open any doors they've missed.
The last day for unlocking any unopened doors is the 6th of January 2024, so make sure they've opened them all by this date to receive their Winter Calendar badge.
Any questions? Please visit our Help Centre and click on the green circle icon to chat to our team.
We hope you enjoy the Winter Calendar!