Doodle: the digital homework tool
✔ Available on phones, tablets, laptops + desktops 
✔ Promotes independent learning  
✔ Personalised, motivational rewards  
Why Doodle is the perfect digital homework tool
Encourages independent learning 
By setting work at just the right level, Doodle lets all children work without supervision, making home learning more feasible 
Doodle keeps children focused, gives routine and consistency, and can be used anytime, anywhere. Plus, Doodle tracks each child's progress, transforming it into instantly exportable data to inform lesson planning for September.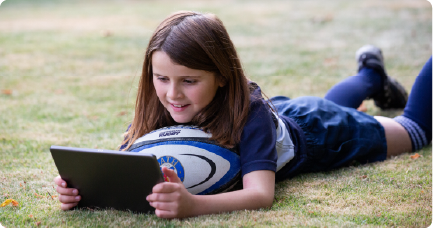 'Little and often' 
Designed to be used for just 10 minutes a day, Doodle boosts attainment and confidence through fun, interactive maths and English games 
Makes screentime count 
We know that kids love technology. That's why Doodle transforms screentime into a positive experience, with thousands of interactive games, turning homework into something they look forward to!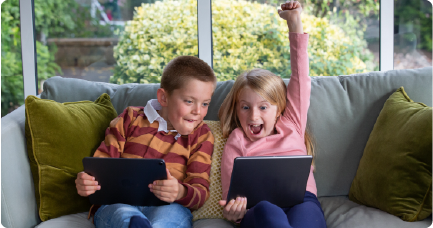 Personalised rewards 
Encouraging children to do their homework just got that little bit easier! With personalised rewards, teachers can set individual or whole-class goals, like extra play or 'tablet time', to get children doing their 10 minutes of daily Doodling! 
Why Doodle is the perfect digital homework tool
Download your free info pack!
Want to know more about how Doodle can support home learning? Simply click the button below to download your free info pack (and feel free to share it with your colleagues too!).
See why schools worldwide choose Doodle

"The use of mathematical language on Doodle continually challenges pupils – they gradually become more confident and accurate at recognising and understanding subject specific vocab."

Peter Richardson
Deputy Head
"As part of homework, there is no need to set individual assignments, saving time. It is used every day in school and nothing needs to be 'set' like some other digital packages"

"Homework is set online, can be scheduled in advance and is self-marked. It has had a significant impact on workload and lost time in the curriculum"

Chelsey Rose
Maths Coordinator
"We like the extras and use these as homework to recap in class teaching. It saves time putting worksheets together."

"We had online homework before this but this has more options and enables me to personalise the homework set."

"We set our English and maths homework on Doodle, so we don't need to create it, print it or mark it. Everything we need is there for us."
The ultimate pre-learning tool
With Doodle, teachers can easily assign extra tasks to get children ready for new topics. By seeing concepts before they encounter them in the classroom, children have the confidence to pop their hands up and believe in their abilities!