From building your very own robot to mixing magical potions, there's a lot of fun to be had in our Doodle apps!
All four of our work programmes contain lots of fantastic motivational features designed to encourage 10 minutes of Doodling a day. Below are some highlights of the key ways we keep learning fresh and engaging.
---
Earning a streak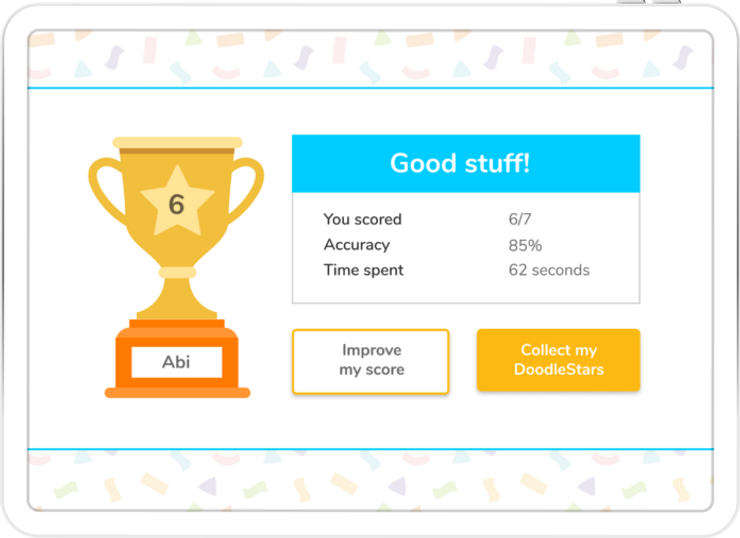 Earning a streak is a fantastic way for children to see their hard work and determination pay off. In fact, lots of Doodlers like to challenge themselves to see what the highest streak is they can earn!
To help you get started, why not print off our 30 Day Challenge sheet and work towards achieving a 30-day streak? You can fill in your progress each day and reward your Doodler at the end of the Challenge with one of our free certificates.
However, although earning a super-high streak is very rewarding, we recommend that children take regular breaks in achieving their streaks. For example, you could earn a 30-day streak and have a few days' rest before working towards another month's streak.
---
Collecting stars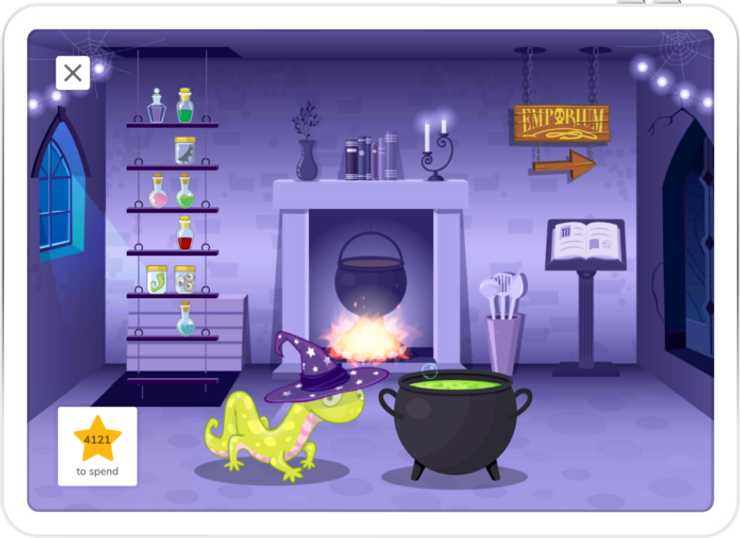 In DoodleMaths, they can use these stars to build their very own robot and purchase stylish accessories for it. There are even seasonal exclusives to keep an eye out for, including interactive fireworks and a Santa hat!
Meanwhile, in DoodleEnglish, Doodlers can fly around the world and unlock exclusive accessories from their travels, and in DoodleTables, they can purchase coloured belts to customise their panda.
Perhaps most excitingly of all, children can purchase potions in DoodleSpell which they can mix together to create a whole host of magical creations. Psst… Rumour has it you can even create a dragon!
---
Educational games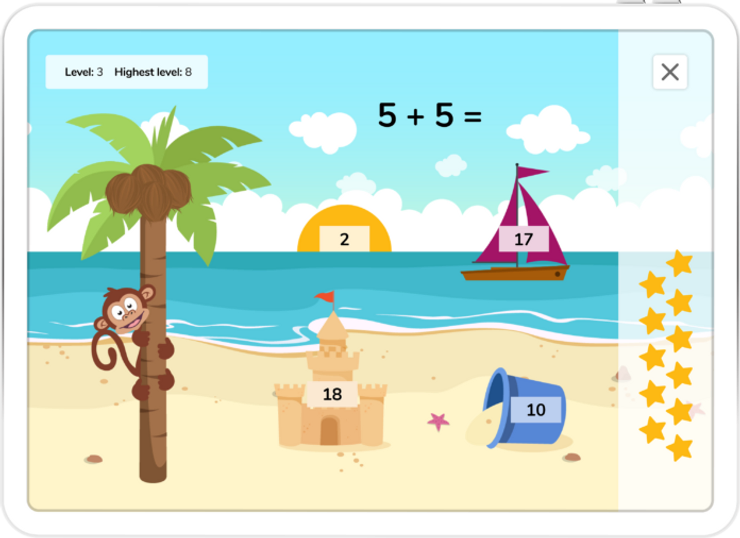 In DoodleMaths, children can have fun playing the (very messy!) Bakery Blast, Monkey Mania and Hungry Donkey.
Meanwhile, in the 60 Second Challenge in DoodleTables, children build on their understanding of the times tables to develop their instant recall by answering questions correctly as quickly as they can.
---
Motivational messages
Children with school subscriptions can also use their stars to send messages to other Doodlers – please check with your school to see if this feature is active in your school.
---
Seasonal activities
The changing seasons bring even more fun to our apps, providing a fantastic reason to log back in regularly to see what's new. In the Spring, for example, children can travel Easter Island in DoodleEnglish and find Easter bunnies hiding in DoodleMaths.
We're always developing our seasonal offerings, so be sure to check back regularly!
---
Holiday Challenges
Regular Challenges include our egg-xciting Spring Challenge and sizzling Summer Challenge. As we introduce new ones all the times, it's worth checking back often to see what's new!
Here at Doodle, we're always developing new motivational features and interesting, innovative ways to keep Doodling engaging and rewarding. Be sure to visit our blog and log in to our apps regularly to discover what's new!
Related posts: